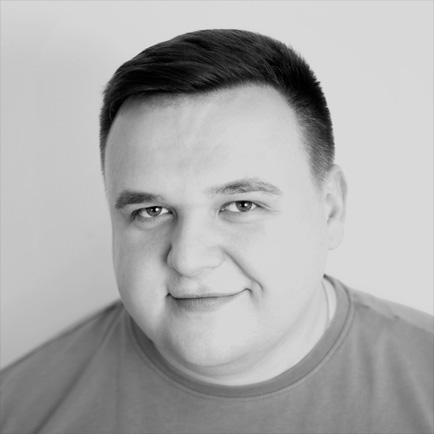 Web Designer
Front End Developer
Slawomir Pacyk
I am happily in love with pixels for over 18 years.
I am dealing with graphic design since 2003. The constant pursuit of developing my skills at every stage sets the bar higher and higher for me to do even better designs. And that's how I am today – I'm devoting all my time to develop skills and learn new technologies.
I create graphic designs for the needs of new media: websites, social networks, online shops and web applications. I crate brands – I will design a logo for you and other branding elements. But websites are not only graphics design – there is also code.
I use the power of HTML and CSS to create fast and friendly web pages. I work with systems based on PHP with MySQL databases. I also prepare templates for Content Management Systems (e.g. WordPress) mainly based on own and proven solutions.